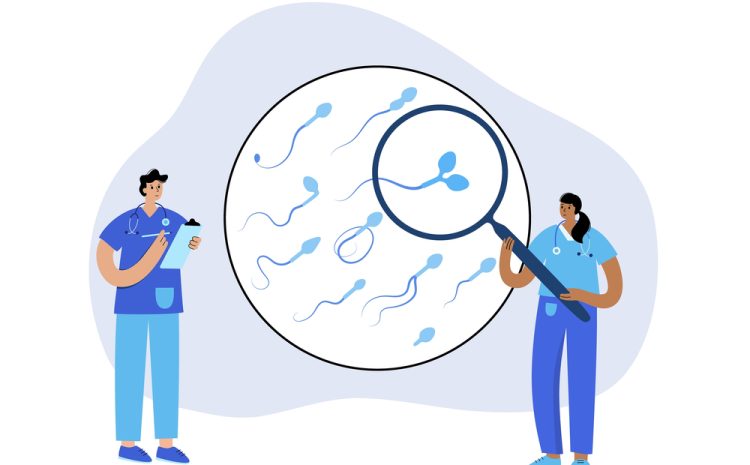 Microscopic Testicular Sperm Extraction (TESE):
Male Infertility:
One of life's most satisfying experiences is starting and raising a family, but unfortunately, many couples struggle with infertility. Male factor infertility is more common than most people realize. About 25% of all infertility cases are caused by a sperm defect, while 40-50% of infertility cases have a sperm defect as a contributing cause. Male infertility can be caused by various factors such as hormone disorders, genetic defects, illness of the reproductive organs, obstruction, and sexual dysfunction. These factors can temporarily or permanently affect sperm and prevent conception. Some disorders become more difficult to treat the longer they persist without infertility treatment. But there is hope. The first step of any successful treatment is the proper diagnosis of the male infertility cause.
The Treatment:
Sperm retrieval procedures:
With the introduction of Intracytoplasmic Sperm Injection (ICSI) in 1992, Azoospermi male patients (patients with Zero Sperm Count) could be offered infertility treatment by surgical sperm retrieval from their reproductive tract. Sperm retrieval in combination with IVF-ICSI is the only medical procedure for an Azoospermic man to father a child.
Using today's minimally invasive techniques, sperm can be obtained from men with non-obstructive Azoospermia, or uncorrectable blockages anywhere along the seminal tract (obstructive Azoospermia), and also from men with a vasectomy, a failed vasectomy reversal, or an absence of the vas deferens.
Microscopic Testicular Sperm Extraction (TESE):
Description:
Micro TESE is performed through a small opening in the scrotal skin. It is typically done as a one-day surgery. IV sedation or general anesthesia provides complete pain control during the procedure. Patients can return to desk-type work in a day or two.
It is a procedure where the testicle is dissected using an operating microscope. The surgeon identifies and removes areas of the testicle which are more likely to be making sperm. It is a very meticulous search for sperm under high magnification especially in cases of extremely low sperm production.
The main advantages of Micro TESE are:
Higher chances of sperm retrieval: Because many features of testicular dysfunction are accompanied by heterogeneous sizing of seminiferous tubules, tissue sampling can be restricted to the largest tubules that most likely contain the full range of spermatogenic cells. MicroTESE can be expected to yield significantly higher sperm retrieval rates in patients with hypospermatogenesis and other forms of mixed pathology with concomitant heterogeneous tubular sizing as compared to conventional procedures.
Lower rate of bleeding and testicular damage: Micro TESE allows for microbipolar coagulation as well as for less traumatic microsurgical suturing of the tunica albuginea. Postoperative intratesticular pressure is more likely to remain at a physiological level. Respecting the vascular anatomy, the risk of hematoma formation is very low.
Note: The sperm retrieval rate can be increased by 17 to 45% according to several published studies (Ref: European urology supplements 7 ( 2 0 0 8 ) 703–714). If previous conventional procedures failed to harvest sperm, re-interventions should be microscopically assisted.