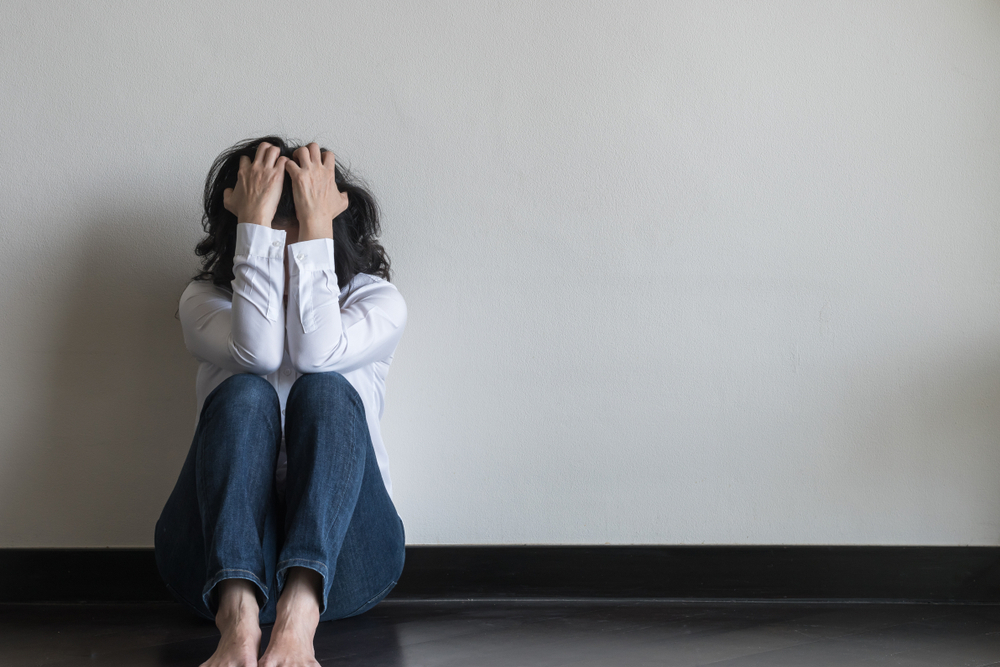 After almost 2 years of lockdowns, quarantines, and social distancing caused by the Covid-19 virus, life is slowly returning to something similar to what it was pre-pandemic. However, the return might not be as expected for many, even those fully-vaccinated, as the majority is facing what is now called "reentry anxiety", the stress and symptoms people feel when going back to normal in a world that has been changed by the virus.
In addition to being a highly infectious public health emergency, the outbreak itself and the safety measures taken to bring it under control have been very stressful for many individuals and are associated with significant levels of psychological distress. Many publications and global studies reported high rates of symptoms of anxiety, depression, post-traumatic stress disorder (PTSD), psychological distress, and stress in the general population during the Covid-19 pandemic, in countries like Denmark, Turkey, China, Italy, Nepal, and Spain. A recent study conducted in Saudi Arabia showed that nearly one of every four people experienced moderate to severe psychological impact caused by the covid-19 pandemic.
Here are 3 steps to help you take care of your mental health and navigate your day in a post-pandemic world:
Step 1: Acknowledge your feelings and Recognize your triggers
Having strong emotions during a panademic is normal, and while different people experience them at different levels, it is crucial to be self-aware and acknowledge those feelings. Remember that the toll on mental health caused by the extreme lockdowns has affected everyone, and you are not alone. Allow yourself to experience your emotions fully, even ones stemming from fear and panic, and find out what triggers them and what helps you deal with them. Whether it is listening to certain music, meditating, or talking to a friend, figure out what your healthy coping mechanism is and monitor the change in your mental and emotional state.
It is also important to be self-aware of the symptoms of your anxiety as it affects your daily practices. This includes sleeping problems, mood swings, intrusive thoughts, changes in appetite, and the inability to focus for long periods.
Step 2: Follow your own pace
1. Ease your way back to normal 
Having to wake up early again, go to the office, and feel obligated to attend social gatherings are a few of the many causes for re-entry anxiety. Take time to adjust to the changing social and public health circumstances at your own pace. A gradual transition will give you the time to build experience, and as this process gradually unfolds, a sense of security will return.
2. Stay informed, but disconnect when needed
While it is important to stay informed, especially when it comes to updates in your community, being too plugged into the news or social media can contribute to anxiety, depression, and general stress. In a recently published study on the psychological impacts among adult population in Jordan during the pandemic, 70% of Jordanians reported that their increased mobile phone use and social media checking had increased their levels of psychological distress, and showed that fear of Covid-19 had a significant correlation with depression, anxiety, and stress.
Step 3: Seek therapy and mental health support
In the US alone, online therapy and psychiatric care services increased 5 times in 2020 compared to 2019, with about half of patients citing stress and anxiety as the main reasons for their visits. It is easy to feel overwhelmed when we start to resume pre-covid activities. Many of us resort to solo activities to manage their stress, whether through exercise, art, yoga, reading and more. These relaxation methods, breathing exercises, and mindfulness-based practices are indeed beneficial as core elements of stress management therapy, but are not always enough. But if you find yourself struggling to cope on your own, seeking professional mental health is imperative, and will ensure you properly address your stress and anxiety. A variety of options are now offered to cater to the increased demand, such as cognitive behavioral therapy (CBT) is the gold standard for anxiety disorders, and exposure therapy will also help a lot.
This content is provided for general information only and should not be treated as a substitute for the medical advice of your own doctor or any other health care professional. Contact your local professionals if you or someone you know is struggling with their mental health.