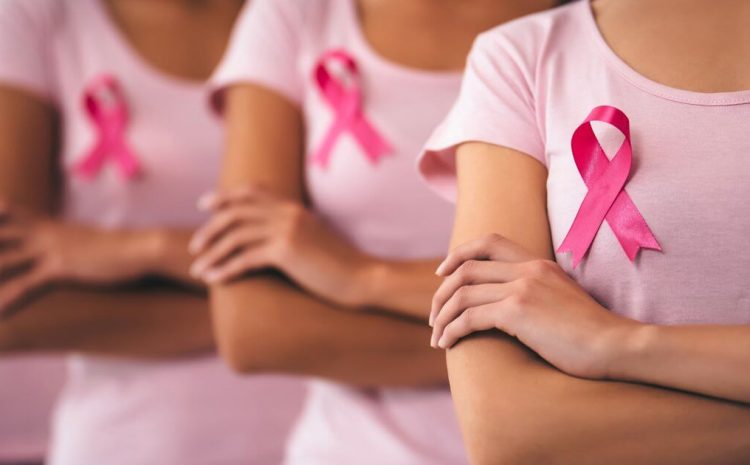 Launched in 1985, October marks breast cancer awareness month and aims to encourage women to get regular mammograms. According to the International Agency for Research on Cancer (IARC), breast cancer was the most commonly diagnosed cancer type in the world in 2020 with an estimated 2.26 million new cases recorded.
While long-term survival rates after a breast cancer diagnosis are steadily rising, this also brings new challenges to the medical community beyond providing awareness for vulnerable groups and therapy for patients. Breast cancer survivors represent a complex and unique group who must be aware of the long-term side effects of their treatment protocols and require holistic medical attention that encourages a proactive approach to their overall health.
Researchers have identified environmental, lifestyle, and hormonal factors that may impact breast cancer prevention and treatment, as well as the quality of life for breast cancer survivors.
Here are some of those factors, and tips on how to approach them if you, or someone you know, is at risk, diagnosed, or is a survivor of breast cancer:
Mental health and breast cancer
For women, receiving a diagnosis of breast cancer can be one of the most distressing events they have ever experienced. The side effects of chemotherapy such as hair loss, hormone level changes, osteoporosis (bone loss), and fatigue among others, takes a toll on the patient's mental health. Typically, this distress continues after the initial shock has passed, throughout the treatment, and continues after becoming cancer-free. 
Several studies have shown that mental illnesses are associated with elevated cancer risk and poorer cancer outcomes compared with the general population. According to a 2020 study conducted in the U.S, severe mental illnesses that precede a breast cancer diagnosis may increase the risk of cancer-specific mortality among women. These severe mental illnesses include schizophrenia, bipolar disorder, and other psychotic disorders.
Don't be shy about seeking support from licensed mental health professionals. It is important to recognize your feelings and talk about them with a specialized therapist or trusted friends. Psychologists offer breast cancer patients and survivors both emotional and practical support while dealing with their own feelings.
Joining support groups with other individuals sharing the same worries helps you feel less alone in learning how they are coping. 
Diet and breast cancer
For breast cancer patients, eating a balanced diet is especially important. Proper nutrition may help your body heal from cancer treatment and its numerous side effects such as mouth sores, low appetite, nausea, and vomiting.
Studies have found that breast cancer survivors who eat diets high in vegetables, fruits, whole grains, chicken, and fish tend to have a longer life expectancy compared to those who eat diets that have more refined sugars, fats, red meats, and processed meats, according to Cancer.org.
A newly published research looking to study the relationship between post-diagnostic fruit and vegetable consumption and breast cancer survival found a better overall survival after breast cancer diagnosis among women with higher vegetable consumption. Those specifically included green leafy vegetables, as well as fruits and vegetables high in vitamin C and carotene. These types of foods may prevent the growth of malignant tumors, and minimize the negative effects of chemotherapy drugs. 
In certain situations, you may need to avoid or reduce your consumption of specific foods and beverages, including alcohol, spicy or acidic foods, and undercooked food. 
Exercise and breast cancer
Meeting the minimum guidelines for physical activity before diagnosis and after treatment appears to be associated with a statistically significantly reduced risk of cancer recurrence and mortality among breast cancer patients. In parallel, it is important to maintain a healthy weight, as overweight women with breast cancer may experience more complications related to surgery and radiation, and that the efficacy of cancer treatments is significantly lower in obese breast cancer survivors.
It is recommended to exercise for at least 30 minutes most days of the week. With your doctor's advice, those could range from meditative exercises such as yoga, moderate aerobic activity such as walking or running, and muscle-strengthening activities.
Remember that regular screenings help in the detection of precancerous and cancerous breast tissue that may be present in otherwise healthy individuals. With proper diagnoses and treatment in the initial stages, breast cancer can be one of the most treatable forms of cancer. Contact your local healthcare providers and request your mammogram regularly.
This content is provided for general information only and should not be treated as a substitute for the medical advice of your own doctor or any other health care professional. Contact your local professionals if you or someone you know is diagnosed with breast cancer, or presenting cancer symptoms.